THE 'ELEMOSINERIA APOSTOLICA' ORGANIZES HOPE
HUG AND SUPPORT FOR THE POOR ARE
THE DNA OF THE 'ELEMOSINERIA APOSTOLICA'
THE 'ELEMOSINERIA APOSTOLICA' IS A NETWORK OF GLOBAL SOLIDARITY
"The task of the Apostolic Almsgiving is to empty the account for the charity of the Holy Father for the poor according to the logic of the Gospel"


UKRAINE COLD EMERGENCY – THANK YOU
The Apostolic Almoner thanks all those who have contributed, and who continue to contribute, with their offerings to support the martyred Ukrainian population.
With part of the money raised, the Dicastery for the Service of Charity, in addition to the thermal shirts, also purchased 192 electric generators in January, which were immediately sent to Ukraine and distributed among the suffering population.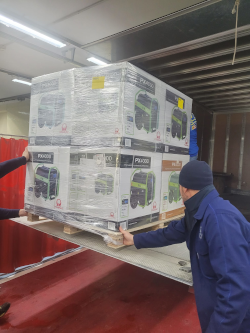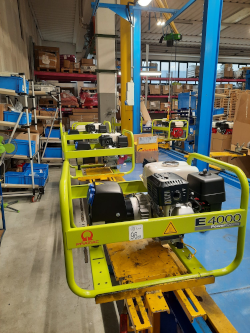 The new Dicastery for the Charity Services known as 'Elemosineria Apostolica' is the Holy Father special office for charity activities among the most poor, less advantaged and the most emarginalized across the globe. The Dicastery main objective is to administer, act and deliver on behalf of the Holy Father His personal financial budget dedicated for charity.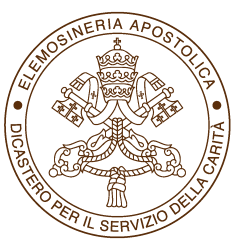 The Dicastery Head L'Elemosiniere of Pope Francis make possible with his daily activities the Holy Father special and direct attention as Head of the Universal Church towards those in extreme poverty, social exclusion and victims of natural disasters.
The Dicastery is in charge to receive and collect financial donations for the Holy Father activities and acts of mercy towards the most poor and in need.
L' Elemosinere and Head of the Dicastery has also the mandate to issue the Holy Father Blessings Parchements for a list of occasions. The donations received from the issuance of the Parcements are all used for charity.
L'Elemosinere has the duty to use according the spirit of the Gospel all the donations received to help directly those most in need.
Pope Francis always higlights and remind all that the Church is similar to an 'Emergency Field Hospital' and therefore, the new Dicastery for Charity Services is the Pope First Aid Clinic always ready and equiped to assist those most in need.